Instagram, owned by Meta, has established itself as a unique social media platform, providing an extravagantly visual experience for its users. It's a popular platform where pictures and videos form the core essence of discourse and where users have the option to buy Instagram likes to boost their content visibility. However, beyond its captivating user interface, myriad design elements, and popularity-enhancing features, Instagram also furnishes us with the liberty to customize our preferences.
One of these fascinating customizations is the ability to change Instagram Notification Sound as desired. This feature, along with the option to buy Instagram likes, greatly enhances user engagement. This article will guide you on how to effectively change the Instagram Notification Sound on your Android or iPhone Device.
How to Change Instagram Notification Sound on Android
For those using Instagram on an Android device, the sound settings for notifications like Instagram are managed directly in your device settings. Please follow the steps given below to carry this out.
Through Instagram
Open the Instagram application and sign in if not already logged in.
In the Instagram app interface, tap your profile icon located in the bottom right corner.
Tap on the menu icon in the top right, followed by the Settings option in the pop-up at the bottom.
Inside the Settings menu, tap the Notifications tab.
Now, click on any one of the notification options, which could be posts, stories, or comments.
Scroll to the bottom of the menu and tap 'Additional options in the system' settings, which will lead to your Android settings menu for notifications. Ensure that the notification toggle is turned on.
In this menu, you might be able to alter your sound settings. Click on 'Default Notification Sound' and select a new sound of your liking for the Instagram alerts.
Through Device Settings (For Certain Android Devices)
The above-mentioned steps may vary for specific Android devices. If they don't work, then you might need to navigate your sound settings through your device's settings menu. Here's how you can do that:
Open your Android device's settings.
In 'Settings,' tap Apps & Notifications > Notifications > Default Notification Sound. Choose a preferred sound for your notifications.
If the above option is not visible, navigate to sounds and vibration > Notification sound. Select a new sound for notifications.
The instant a new notification is received, you will be able to hear the sound you've just changed.
Changing Instagram Notification Sound on iPhone or iPad
For those using the Instagram app on an iPhone or iPad, the process of altering the Instagram notification sound remains largely similar.
Open your iPhone or iPad's settings.
Following that, go to Settings > Sounds > Text Tone or Sounds & Haptics > Text Tone.
Choose a new sound notification from the list provided.
Exit the menu once you're satisfied.
Enhancing Your Instagram Experience
Changing your Instagram notification sound is just one of the ways in which you can personalize your Instagram experience. For amateurs on Instagram, there are several tips and tricks to strengthen their profiles. For instance, exploring and making use of Instagram stories is a great way to engage with followers. You can also consider viewing and potentially pinning posts you've liked on Instagram previously. Speaking of notification sounds, it is worth mentioning that you can add music to your Instagram Stories.
Instagram also offers the option of turning off read receipts from your Instagram settings for users who prefer to keep their readability status private. All of these small tweaks can help you customize your app experience to match your preferences. Just like muting Instagram users, the option to disable notification sounds is available. However, we'll cover this in a separate blog post.
Conclusion
Customizing notification sounds can admittedly make the Instagram experience far more interactive and enjoyable. Notification sounds, beyond asserting the arrival of a notification, also offer an added layer of personalization, creating a unique experience for different users. We hope this comprehensive guide provides an in-depth understanding of how to change Instagram notification sounds and illustrates just one of the many ways to augment your Instagram experience.
Frequently Asked Questions
Below, you'll discover the questions and answers posed by our readers on this topic. If you have additional inquiries, we suggest reaching out to the Instagram Help Center for assistance.
---
Q: Can I customize the Instagram notification sounds for different types of notifications (likes, comments, etc.)?
A: No, currently Instagram does not allow separate sounds for different types of notifications.
---
Q: Why can't I find the setting to change my Instagram notification sound on my Android device?
A: Your device may not be supported for this feature. Try accessing your device's settings and looking for the sound settings there.
---
Q: Can I use a song or track as my Instagram notification sound?
A: This may depend on your device's capabilities. You can often choose from the pre-set list of notification sounds, but some devices allow you to add your own sound files.
---
Q: Why can't I not hear my Instagram notifications at all?
A: Ensure that your device is not in silent mode, and check the volume settings on your device.
---
Q: Can I choose a different sound for Instagram notifications than my other notifications?
A: Yes, by altering the notification sound in Instagram's settings, it changes only Instagram's alerts, not your other apps.
---
Q: Why am I still getting the default sound after changing my notification sound?
A: Try restarting your device. If the problem persists, there might be a bug. You may need to uninstall and reinstall the app.
---
Q: Can the Instagram notification sound be different on an iPhone and Android phone?
A: Yes, the list of notification sounds to choose from may vary for Android and iPhone as it depends on the device's operating system.
---
Q: What steps should I take if I face trouble while changing the Instagram notification sound?
A: Make sure your app is up-to-date. If errors persist, try uninstalling and reinstalling the app or contact Instagram support.
---
Q: Will changing the notification sound affect my Instagram notifications on other devices?
A: No, the notification sound changes are device-specific and will not impact Instagram notifications on your other devices.
---
Q: Is there an option to set different notification sounds for different Instagram accounts on the same app?
A: No, currently Instagram does not have the functionality to differentiate notification sounds between different accounts on the same app.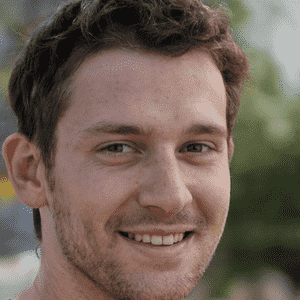 Liam is a social media analyst with a data-driven approach to marketing. He enjoys diving deep into analytics to uncover insights and optimize campaigns for maximum ROI. In his free time, Liam enjoys watching football, playing video games, and exploring the local pub scene.
Liam studied statistics at the University of Oxford and has since built a career in data analysis. He has worked in the social media industry for several years, specializing in social media analytics and performance measurement. Liam is also an avid sports fan and spends much of his free time watching and playing football.